HORI Push Card Case 6 for Nintendo Switch
A case that can hold up to six Nintendo Switch game cards.
It can be easily removed with a single push, making it easy to use.
One push design
When you press the button, the game card pops up and you can easily remove it.
Nintendo Switch dedicated game card can be stored, so it is very convenient to carry.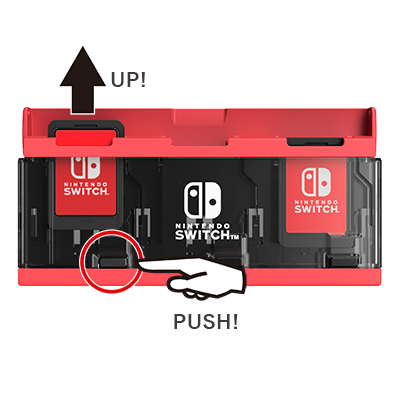 Bright neon color
It features a neon red pop color.
It is a design that allows you to check the title of the stored game card immediately.